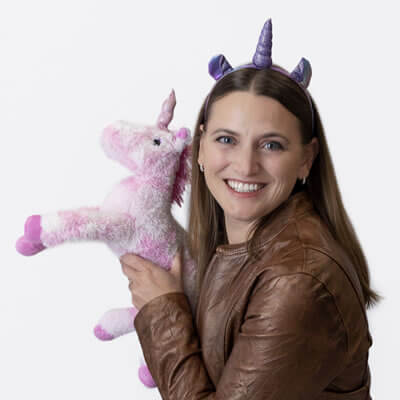 Dreams: A great day is one where I have fun, feel supported, and make progress towards personal and professional goals. I want to fill my open positions with awesome candidates in an efficient manner. Most importantly, I want to be an example of a strong, confident, multi-faceted woman for my young daughter.
My Magic Powers: I am known to be a warm, engaging person who can put even the most nervous and reserved people at ease. I have a knack for finding points of connection with everyone, and I love to laugh and have a good time.
How I am Human: I am a perfectionist who tends to overthink things and be too hard on myself, especially when I make mistakes. I'm practicing self-kindness and letting (some of) the little things go!
Oh Fine, My Experience: In many ways, my career path has been dedicated to finding people their IDEAL FIT. After years in apparel retail management, I pivoted to a role in adventure travel sales, where I created the incredible experiences and itineraries for clients. Once I completed my Master of Education degree, I advised college students to guide them toward their best fits: majors, careers, and a wide world of opportunities. Recruiting has been a natural next step, allowing my skills in customer service, communication, and creative problem-solving to shine.
What I Do for Zephyr: I am a Connector, and that's what I do: connect and work with Zephyr clients to deeply understand them – and then attract and hire excellent IDEAL FIT employees for their teams.
Why I Picked Zephyr: After finding this job posted online, it sounded too good to be true – I couldn't believe this was a real company. I soon realized that Zephyr wasn't just real; they had placed my husband in his current job! I'm here at Zephyr because of an amazing, serendipitous twist of fate. I couldn't be happier about it!
Why Zephyr Chose Liz: Liz has a great background in education that we were excited to have on our team. Liz is a great communicator too! She is our go to proofreader and loves to collaborate with other recruiters on marketing messaging to attract the right candidate pool. She is an advocate for candidates and goes the extra mile to make sure someone gets a chance at an opportunity. Her positive attitude is infectious and don't get me started on her love of beans!