Yvette Delgado
Team Connector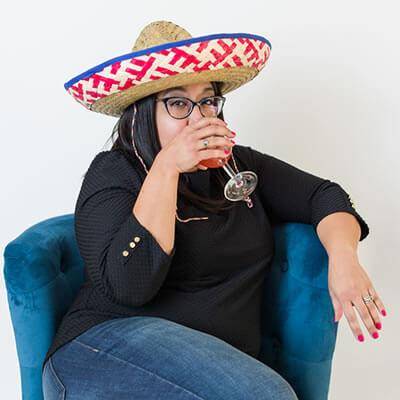 Dreams: To be able to do it all: successful career, super organized mom who plans the best parties via Pinterest, and to someday go to culinary school to fulfill my love of cooking.
My Super Powers: my super power is putting others needs before mine. I have an innate instinct to take care of people first. My husband always jokes that I am like my mom in this way, but it's just what we do!
How I am Human: I am extremely critical of myself and don't give myself enough credit for everything that I have accomplished. It is a daily struggle and it is something that I need to remind myself that I am only one person…I can't do it all!!
Oh fine, my experience: I have 10 years of experience in HR including recruiting and administrative work. Several years of customer service experience in the insurance industry, legal field and if we want to go way back- my first job as a teenager was a bill collector!! Crazy!!
What I do for Zephyr: I am a Team Connector. The important word there is TEAM. I am dedicated to assisting with whatever needs to be done to meet our client's needs, to help a fellow team member when necessary and I know that I can rely on the support of my team when I am struggling. That's a great feeling to have!
Why I picked Zephyr: I picked Zephyr b/c I believe in Zephyr's desire to recruit differently. I believe in the idea of getting to know the client, company core values, the culture and what it is like to actually work there. I also believe in taking the time to get to know the candidates and make the candidate experience a personal one where they feel like their goals and values are going to be met as well. Another reason I picked Zephyr is because of the mission to eradicate toxic work environments…. YES!!! Sign me up!!
Why Zephyr chose Yvette:  Yvette brings an intrinsic and impressive work ethic that is a model to many. When she says she will do something, not only does it get done when promised, it gets done exceptionally well. She is a natural A-player. She is also professional, takes her work seriously, and believes in our mission.